The Kia Forte is a top-rated sedan, known for being one of the more fuel-efficient non-hybrid cars on the market. This sedan has many other virtues that drivers love, including its low starting price, its user-friendly technology, and its generous selection of standard technology. However, the market for compact and midsize sedans is fierce, with these cars in especially high demand. We want to show you how well the Kia Forte rises to meet this competition, so we compared it against another well-known sedan of its class: the new Nissan Sentra. Let us share with you our findings here at Liberty Kia.
You will find our dealership on 817 Route 17 S in Ramsey, NJ.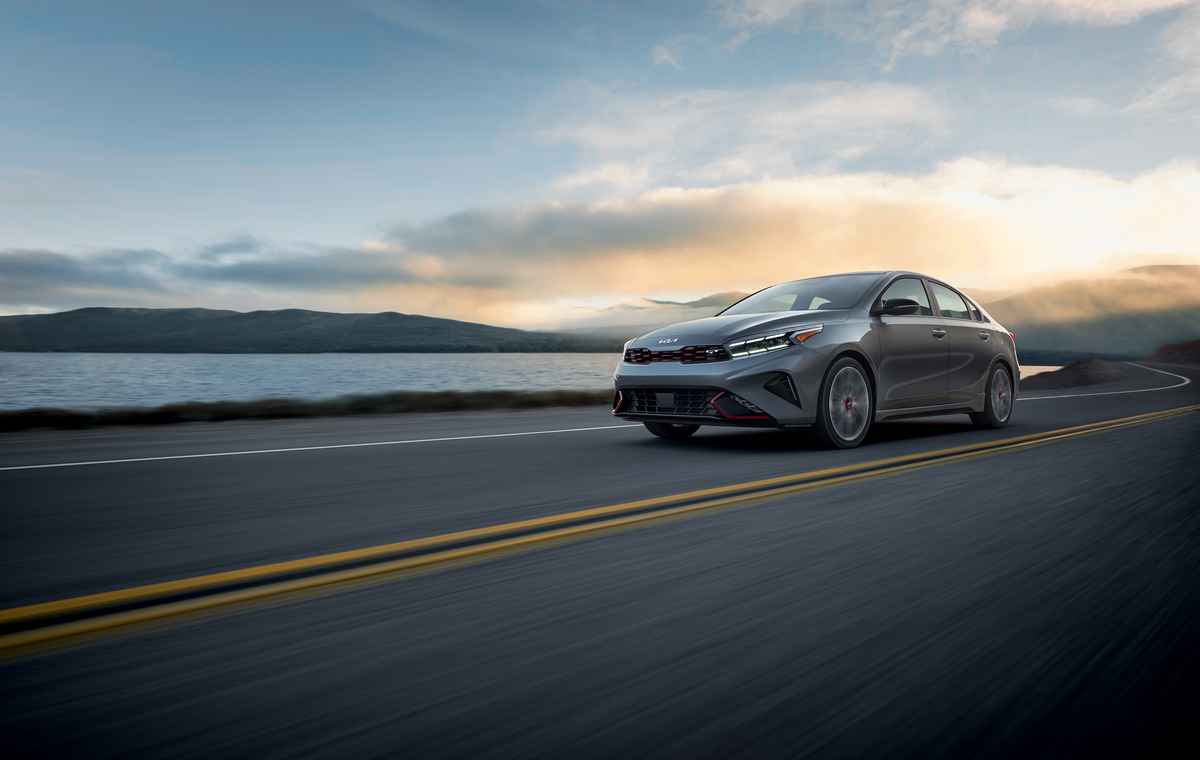 Forte vs Sentra- Engine and Performance
The standard engine of the Nissan Sentra provides an even match with the Forte's standard powertrain in terms of their power levels. However, the Forte has a distinct advantage in fuel economy, traveling an EPA-estimated 31 mpg in the city and 41 mpg on the highway, with a fuel tank capacity of 14 gallons. The Sentra's standard performance enables this sedan to travel 29 mpg in the city and 39 mpg on the highway. The Sentra also has a 12-gallon fuel capacity and weights a bit more than the Forte, which can influence long-term fuel economy.
Another performance benefit to the Forte are the engine options you can enjoy under the hood. Select Forte trims come with a turbocharged 201-horsepower engine, with a sport-tuned suspension, enabling you to maximize the excitement you feel on the roads. The Sentra only comes available with one 149-horsepower non-turbo performance option.
Interior
On the inside, you might not notice much of a difference between these two sedans, in terms of spaciousness. The Forte and Sentra are precisely matched where passenger space is concerned, with both containing up to 90 cubic feet of seating volume. However, the Forte outperforms the Sentra when it comes to trunk space, containing up to 15.3 cubic feet to the 14.3 cubic feet of cargo volume the Sentra has to offer. The Forte also distributes its passenger volume more evenly, but also provides more head room, legroom, and shoulder room for your backseat passengers than the Nissan Sentra does.
Safety and Technology
Safety is another area where both these sedans find themselves well-matched, but the Forte goes a few steps further in keeping you protected. This sedan features several high-tech Kia Drive Wise driver-assist features, most of which have equivalent features through Nissan's Safety Shield 360. However, the Forte also comes with Lane Following Assist and Rear Occupant Alert features, neither of which are available on the Nissan Sentra.
The Forte also gains an advantage over the Sentra when it comes to standard features. While both sedans are compatible with Apple CarPlay and Android Auto, each Forte trim allows you to pair your smartphone device wirelessly. The Kia Forte also has a lockable fuel filler door for added security, a feature which is unavailable on the Nissan Sentra.
Test Drive the Kia Forte Today
Above all the Kia brand comes backed by more comprehensive warranties and starts at a more affordable price. If the Kia Forte sounds like your next midsize sedan, then we invite you to come test drive one here in Ramsey, NJ. Schedule a test drive with us at Liberty Kia and visit our dealership today for more information!