If you are a Ramsey, NJ driver looking for ultimate comfort and elegance at an affordable price, then we at Liberty Kia are right here to serve you with the 2021 Kia Telluride. With an optimistic three-row compartment, the 2021 Kia Telluride is perfect for commuting a large family, and it even seems high-budgeted than it is. Its features have upscaled to offer a refined experience.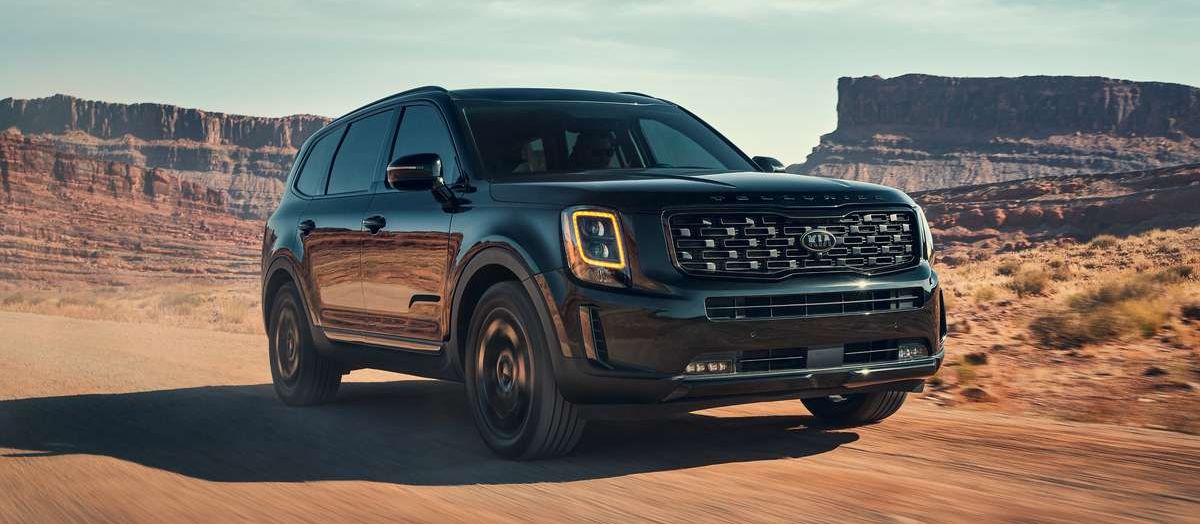 The most outstanding update for the 2021 Telluride is the new nightfall appearance package.  The package comes with accents, including a darkened grille and 20-inch wheels, which gives it an elegant and outstanding look to the Ramsey, NJ owners. Sangria and Black Copper paint options are also available on specified models. Also, as part of the premium package are the LED headlights, a seven-pin trailer connection, and an "On" button for the remote-start system.
The new Telluride comes in handy with bold features, which makes it such a great value putting it on the top of its related models. Some of its exclusive features are:
Black-painted 20-inch rims
Front and rear sunroofs
A 12-way power driver's seat
Blind-spot monitoring
A Harman/Kardon audio system
Dual sunroofs
With time, further enhancements would be made to the Telluride for comfort, effectiveness, and utility. These enhancements would include heated second-row seats that are also ventilated, head-up display.
Ramsey, NJ customers who would want extra added security features, they can access it at an additional cost.  For any queries concerning the Telluride, kindly visit Liberty Kia.
Discussed below are the critical areas about Telluride.
Performance and Fuel Economy
We have fitted Telluride with a V-6 engine, which adds up to a horsepower of 291 and a torque of 262 lb-ft. In combination with the machine, the transmission is of an eight-speed self-activated nature that steers the front wheels. A four-wheel drive is also an option.
Compared to its competitors, this vehicle has a V-6 powertrain. It has a thrifty front-drive with 20 mpg and 26 mpg in the city and highway, respectively, which makes it more fuel-friendly.
Interior Space
More often, most people tend to focus on the exterior appearance of cars forgetting the most crucial part, which is the interior. The interior is where you spend your entire driving life, and therefore it oughts to be as comfortable, spacious, and inviting as possible.
The Telluride is absolutely up to standard and comfortable. Its structure is of high quality with appealing building materials and an assortment of the desired features. Its cabin is considerably spacious, more so in the very rear seats. It provides capacity for eight passengers or seven passengers with an option of the captain's chair.
It also provides ample inside storage across all the three rows.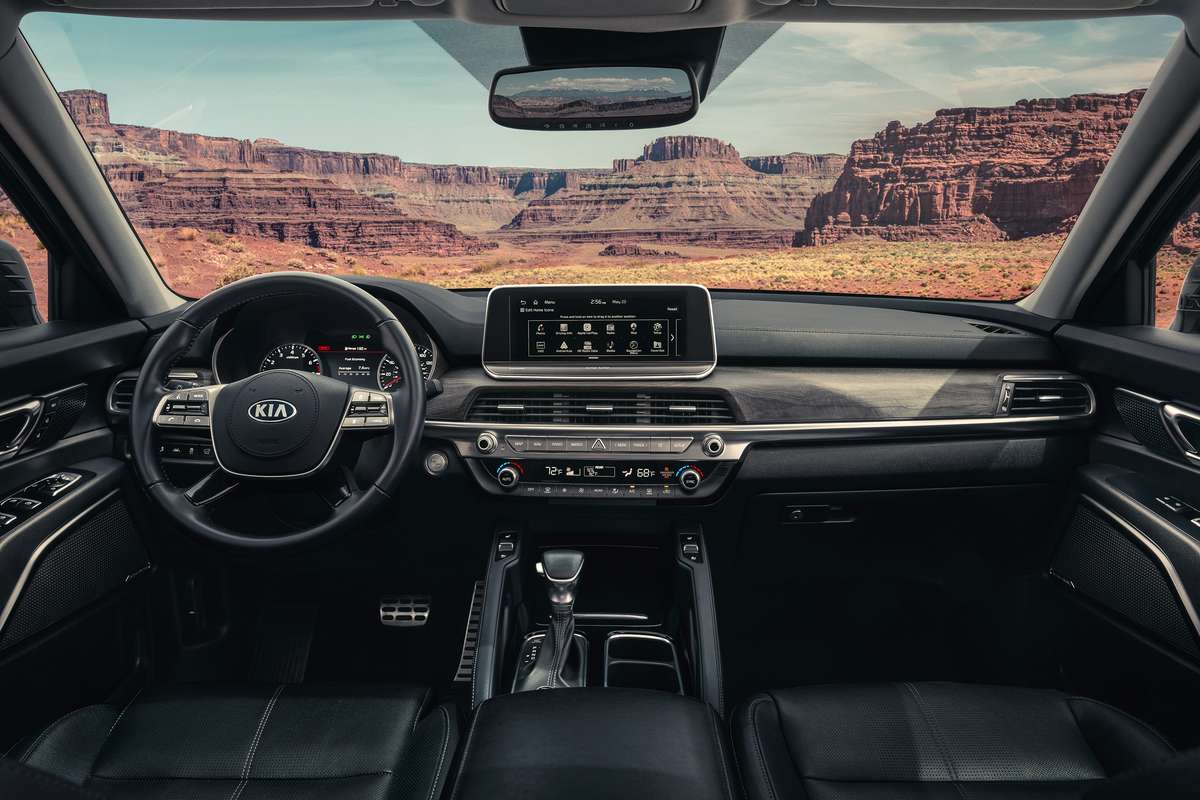 Interior Features and Safety Equipment
We have fitted Telluride with an Infotainment system at the entry-level. The plan entails a touchscreen with specific content, which includes Android Auto capabilities and Apple Carplay along with many power sources.
At the top of our priorities is paramount security to the Ramsey, NJ drivers. Therefore, we have ensured that Telluride is a top safety pick by fitting it with driver-assistance tech alongside many other advanced assists. Prominent Safety features are:
Standard blind-spot monitoring
Standard lane-departure warning
Lane-keeping assist
Standard forward-collision warning
Automated emergency braking
These displays show a realtime live feed of your right back blind spots. If one tries to switch lanes while an object is detectable in the blind spot, Blind Spot Collision Avoidance Assist-Rear helps maintain the previous course.
In addition to safety, the Telluride has Highway Driving Assist. It shifts the vehicle's speed with that of the car ahead as well as adjusting speed limits. It applies in areas where speed limit information is available.
Visit Liberty Kia Today!
When you're ready, make your way to Liberty Kia to test drive the 2021 Kia Telluride today.