Kia sits at the forefront of the manufacture of vehicles for luxury and style. The new 2022 Kia Sportage proves this ethos. Drivers in Ramsey, NJ who wish to have an impressive balance of luxury, dynamism, and off-road ability will love the Sportage SUV. This road warrior comes in three trim levels, which include:
Browse our detailed inventory of Kia Sportage SUVs for sale at Liberty Kia for more about the features, availability, and pricing of these trim levels.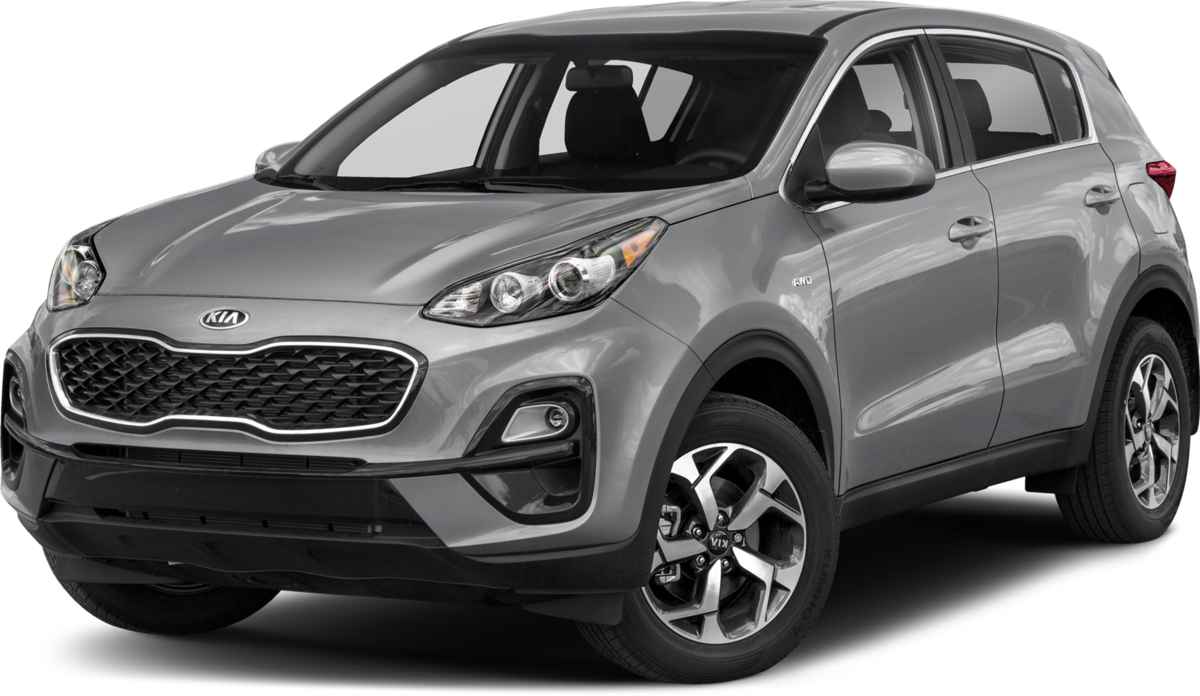 Performance and Handling
Under the hood, the 2022 Kia Sportage comes powered by a 2.4-liter four-cylinder engine that gives 181 horsepower. This performance is enough to get you anywhere in Ramsey with ease. The SX Turbo Trim tops this performance up with a 237-horsepower, 2.0-liter four-cylinder turbocharged engine. The 2022 Sportage combines the powerful engine with a six-speed automatic transmission that comes standard on all trims to offer you the best handling you can get on an SUV of that range.
The front-wheel-drive of the Sportage makes it a road warrior. The 2022 Kia Sportage appears fun to drive, thanks to its quiet engine and fine grip on the road. The handling characteristics of all Sportage trim levels are generous, making it a good choice for drivers who love comfort and luxury without compromising on the performance of the SUV.
Comfort and Interior Design
The elegance and style of the 2022 Kia Sportage don't stop on the outside. Inside, Kia has taken it a notch higher by designing the Sportage for luxury. This design commitment sets the Sportage apart from its rivals. The cabin of the Sportage includes a nice blend of premium materials and useful high-tech features.
The Kia SUV has a large enough space for passengers and their cargo, making it a good family-friendly vehicle. With ample legroom on the rear seats, your passengers will enjoy the ambiance created within the cabin without squeezing themselves to fit. Whether you are planning a summer adventure or just going for a long-distance trip, the new SUV will fit all your cargo, thanks to its seat-down carry-on luggage capacity that offer extra space for cargo-hauling.
Technology and Entertainment
The new Kia Sportage features a host of tech features that complement its style. All the trim levels come standard with an 8.0" touchscreen infotainment system that supports Apple CarPlay and Android Auto. When doing your local commute, you will enjoy operating this system since it is ergonomically designed and well-positioned. It has physical knobs and buttons with visible menus for ease of operation.
To complement the interior décor and ambiance created, the Sportage has wireless charging and built-in navigation for ease of maneuver in the busy streets of Ramsey, NJ. To crank up the luxury features of the new Sportage, the EX trim comes lined with premium leather seating and heated front seats for extra comfort while driving in all seasons.
Safety and Reliability
When your safety comes first, the 2022 Kia Sportage should be your go-to vehicle. This compact crossover SUV comes standard with upscale safety features that puts it on top of its rivals. Driving the Kia Sportage is safer with its driver-assist features that help you minimize driver mistakes.
Plus, it comes with a forward-collision alert to warn you of impending collisions while driving in the busy streets. This Kia SUV also has a lane-departure alert and lane-keeping assist to help you make informed decisions on the road.
You can visit our dealership for a test drive of the different trim levels of the 2022 Kia Sportage. Our Kia sales professionals will help you choose the trim level to fit your driving style and budget. We offer competitive pricing and affordable financial incentives to help you own your next vehicle.